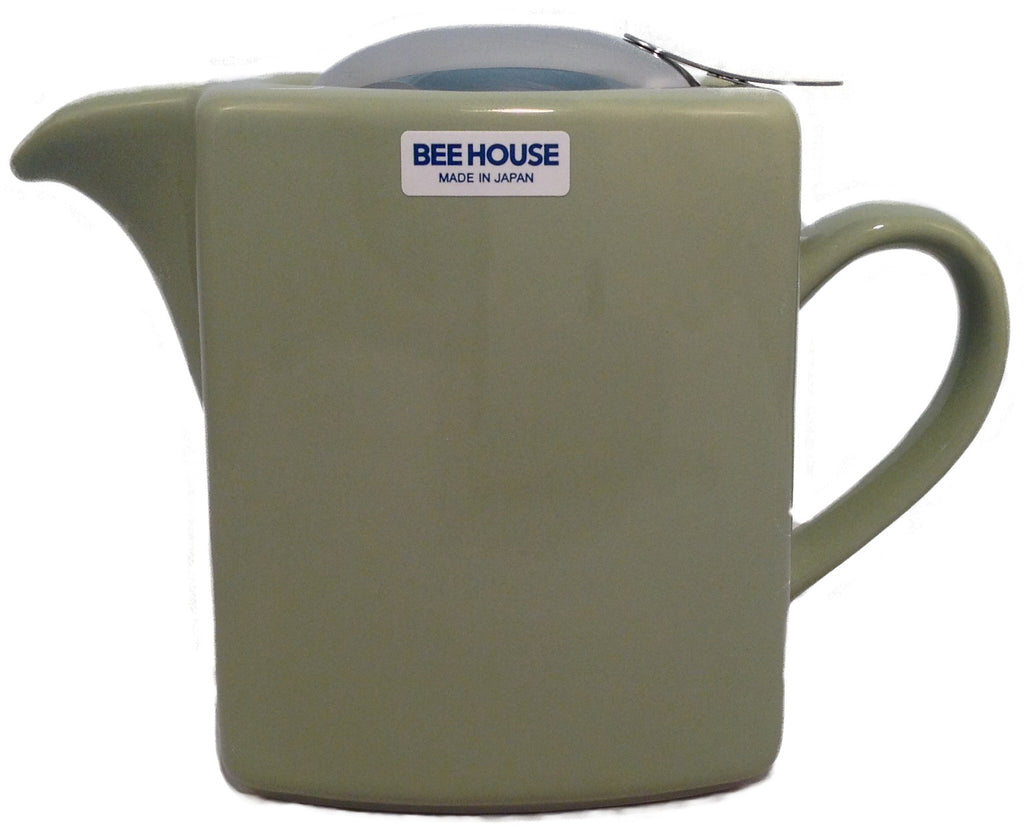 Bee House Ceramic Square Teapot (Artichoke)
---
Part number: BBN-11 AR, imported from Japan
23oz max fluid capacity (yields about 17oz comfortably)
This Bee House square ceramic teapot features an elegant glossy finish, a removable stainless steel flip top lid, and a removable stainless steel infuser. This modern teapot is great for a personal teapot if you use large mugs, and brews enough to share with a friend with smaller cups. Teapot is dishwasher safe, and microwave safe with stainless steel lid and infuser removed.  
Bee House Square Teapots fit both sizes of the Bee House coffee dripper.  It uses a medium lid, and the large Bee House replacement infuser basket.
Bee House (Zero Japan) ceramic products are manufactured in the Gifu prefecture, the center of Japanese ceramics for many centuries. The Bee House name was inspired by the concept of a group of dedicated people working closely together to create well-designed, simple and functional products.
---
Share this Product